Buenas chicas!!
Que tal el fin de semana? Por aquí el tiempo regular, pero parece que empieza la semana saliendo el sol:)
Siento no haber escrito últimamente, pero por una cosa u otra no he podido...
Bueno vamos al grano... el look que os traigo hoy es el que elegí para el sábado. Adoro la falda, y creo que según como la complementes le puedes dar un toque mas sofisticado u otro mas informal.Yo quería justo el punto medio y para ello lo combine con un tricot blanco y negro. Para terminar complementé con estas plataformas para dar un poquito de altura, que siempre estiliza más, y he de decir que aunque me encanten los tacones, no soy muy habitual a ellos porque soy adicta a la comodidad.
Espero que os haya gustado.. ya os enseñaré mas combinaciones con la falda, porque tengo mil ideas en la cabeza!
Un besazo y feliz semana!
Good girls!
How about the weekend? For here the regular time, but it seems that the week begins when the sun :)
Sorry for not writing lately, but for one reason or another I could not ...
Well let's get ... the look that I bring you today is one that I chose for Saturday. I love the skirt, and I think as complementes as you can give it a more sophisticated or another more informal.Yo wanted just the middle and not combine it with a black and white tricot. To finish complemented these platforms to give a bit of height, always more stylized, and I must say that although I enchant heels, I'm not very usual to them because I am addicted to comfort.
I hope you liked it .. and I will show more combinations with the skirt, because I have a thousand ideas in my head!
A big kiss and happy week!
Les bonnes filles!
Que diriez-vous du week-end? Car ici l'heure habituelle, mais il semble que la semaine commence lorsque le dim. :)
Désolé de ne pas écrire ces derniers temps, mais pour une raison ou une autre, je ne pouvais pas ...
Eh bien nous allons faire ... le regard que je vous apporte aujourd'hui est celui que j'ai choisi pour le samedi. J'aime la jupe, et je pense que complementes que vous pouvez lui donner un plus plus sophistiqué ou d'une autre informal.Yo voulais juste milieu et impossible de le combiner avec un noir et blanc en tricot. Pour finir complété ces plates-formes pour donner un peu de hauteur, toujours plus stylisée, et je dois dire que même si je enchantera les talons, je ne suis pas très habituel pour eux parce que je suis accro au confort.
J'espère que ça vous a plu .. et je vous montrerai plus de combinaisons avec la jupe, parce que j'ai mille idées dans ma tête!
Un gros bisou et la semaine heureuse!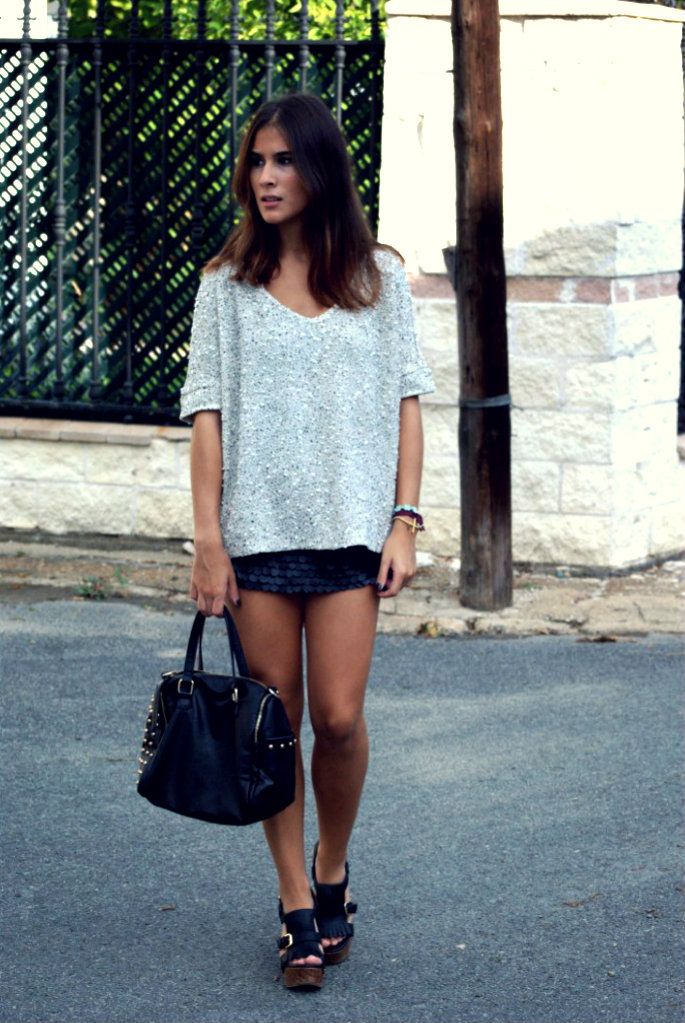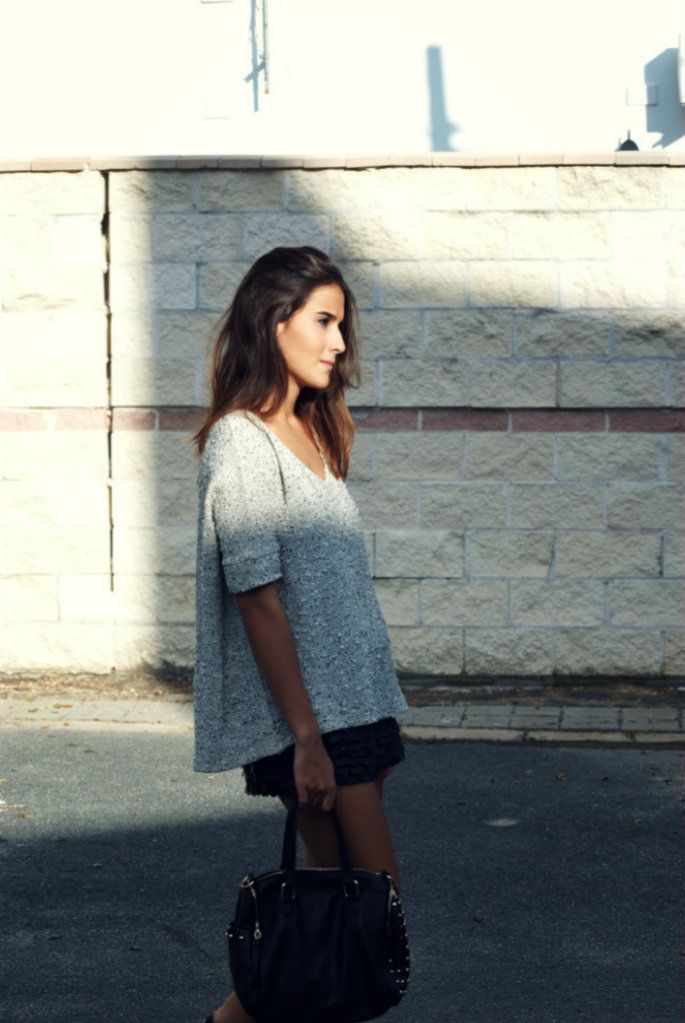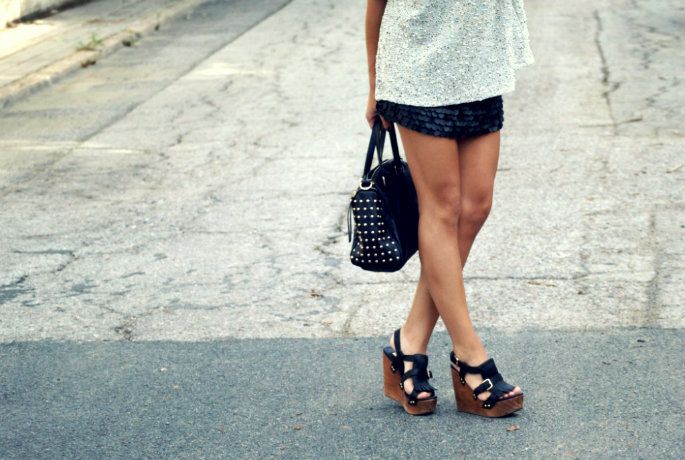 tricot: Sfera
skirt: zara
shoes: Stradivarius
bag: Suiteblanco