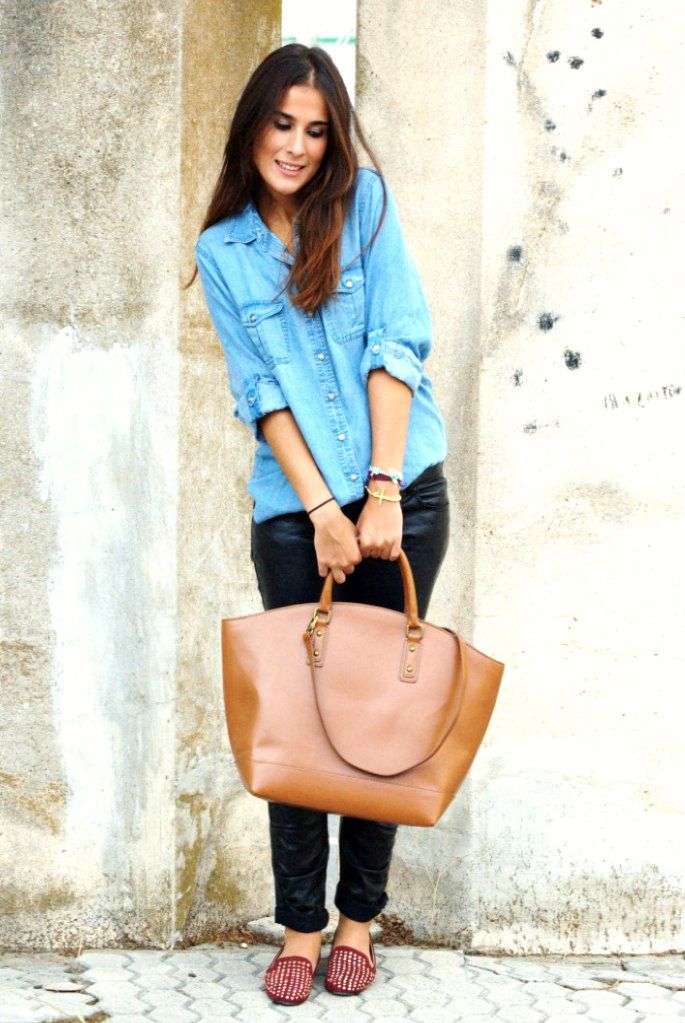 He de decir que me encanta combinar texturas y en este look lo he hecho con el denim y la piel.
Este pantalón lo tengo desde hace bastante, y desde el invierno pasado se llevan muchísimo .. pero este se llevarán mucho más (podéis encontrarlos en todas la tiendas) , y esta camisa ya me la habréis visto en otros dos post (podéis verlos aquí y aquí)... y es que le doy muchísimo uso por las mil combinaciones que puedes hacer con ella.
Bueno... pues al combinarlos me ha quedado así y la verdad es que me ha gustado mucho el resultado! Como complementos he estrenado el capazo de Zara, que tenía muchas ganas de tenerlo, y estas slippers, que aunque son un poco incomodas espero darles mucho uso este otoño.
Pues nada chicas, ¿que os parece la combinación?
Ya me diréis:)
Un besazo!
I must say that I love to combine textures and I have done this look with denim and leather.
These pants I have had it a lot, and since last winter take much .. but this will be much more (you can find them in all the stores), and this shirt and I have seen the other two post (you can see them here and here) ... and I give much use for the thousand combinations you can do with it.
Well ... because I have been to combine well and I really liked the result! As I released the carrycot supplements Zara, who was eager to have him, and these slippers, they are a little uncomfortable but I hope to give a lot of use this fall.
Nothing girls, what do you think the combination?
Now tell me :)
A big kiss!
Je dois dire que j'aime de combiner les textures et j'ai fait ce look avec un jean et cuir.
Ce pantalon je l'ai fait beaucoup, et depuis l'hiver dernier prendra beaucoup .. mais ce sera beaucoup plus (vous pouvez les trouver dans tous les magasins), et cette chemise et j'ai vu les deux autres après (vous pouvez les voir ici et ici) ... et je lui donne une grande utilité pour les milliers de combinaisons que vous pouvez faire avec lui.
Eh bien ... parce que j'ai été pour bien mélanger et j'ai vraiment aimé le résultat! Comme je l'ai sorti de la nacelle complète Zara, qui était impatient de l'avoir, et ces chaussons, ils sont un peu mal à l'aise, mais j'espère donner beaucoup de l'utilisation de cet automne.
Rien filles, que pensez-vous de la combinaison?
Maintenant, dites-moi :)
Un gros bisou!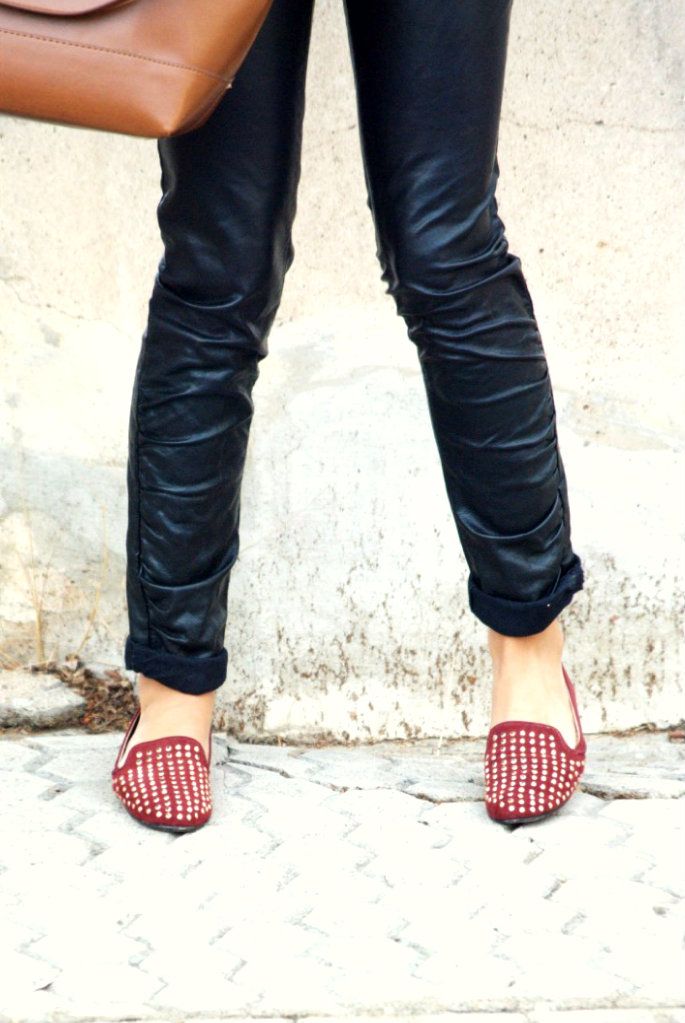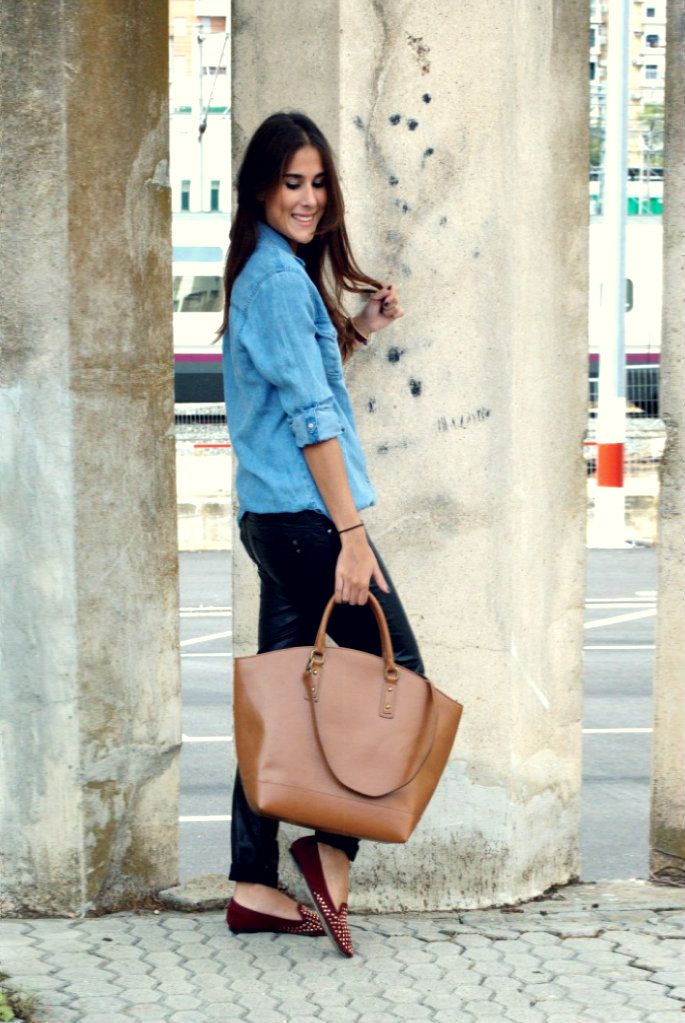 shirt/camisa: zara (old)
pants/pantalones: vintage
bag/bolso: zara (a/w 12)
slippers: zara trafaluc (a/w 12)
cross brazalet: Aldebarán